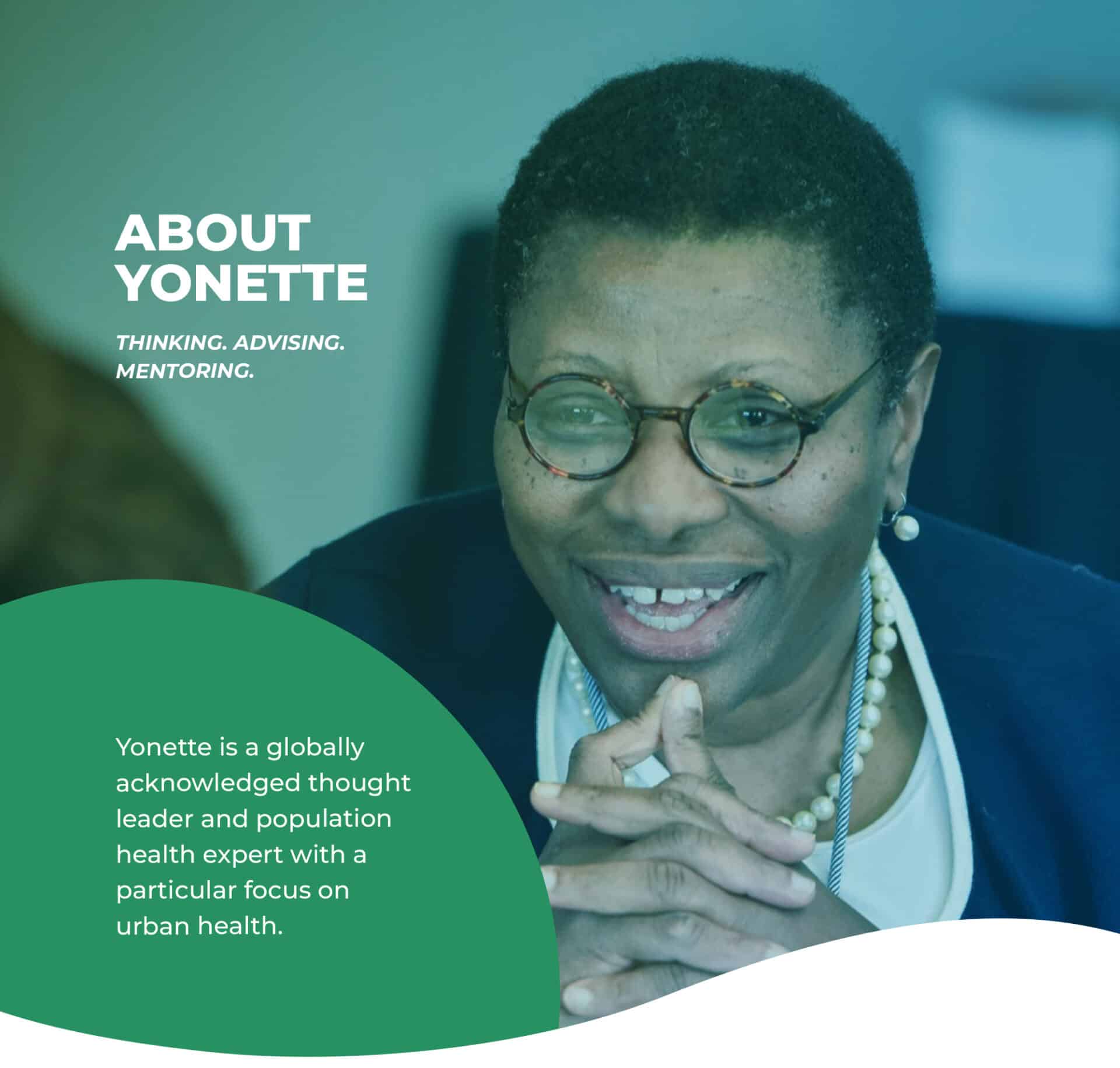 ---
Throughout her professional career, Dr. Thomas has served as the catalyst for growth for many colleagues, helping them to clearly define their personal and professional needs, assess their industry landscape, identify appropriate opportunities for advancement and help them to navigate an effective path to achievement.
She founded Borjoner International and Strategic Transitions to influence the progress, health, and wellbeing of individuals and communities across the world. As a founding board member of Women's Economic Imperative (WEI), she leads the organization's focus on the economic value of the health of women and girls.
Her work as global advisor for the Centre for Urban Health and Development within the Asian Institute of Poverty Alleviation (CUHD-AIPA) and as a member of the International Advisory Board of EVIDAF (Evidence for Sustainable Human Development Systems in Africa) extend her focus on the health of populations and health systems in the Global South.